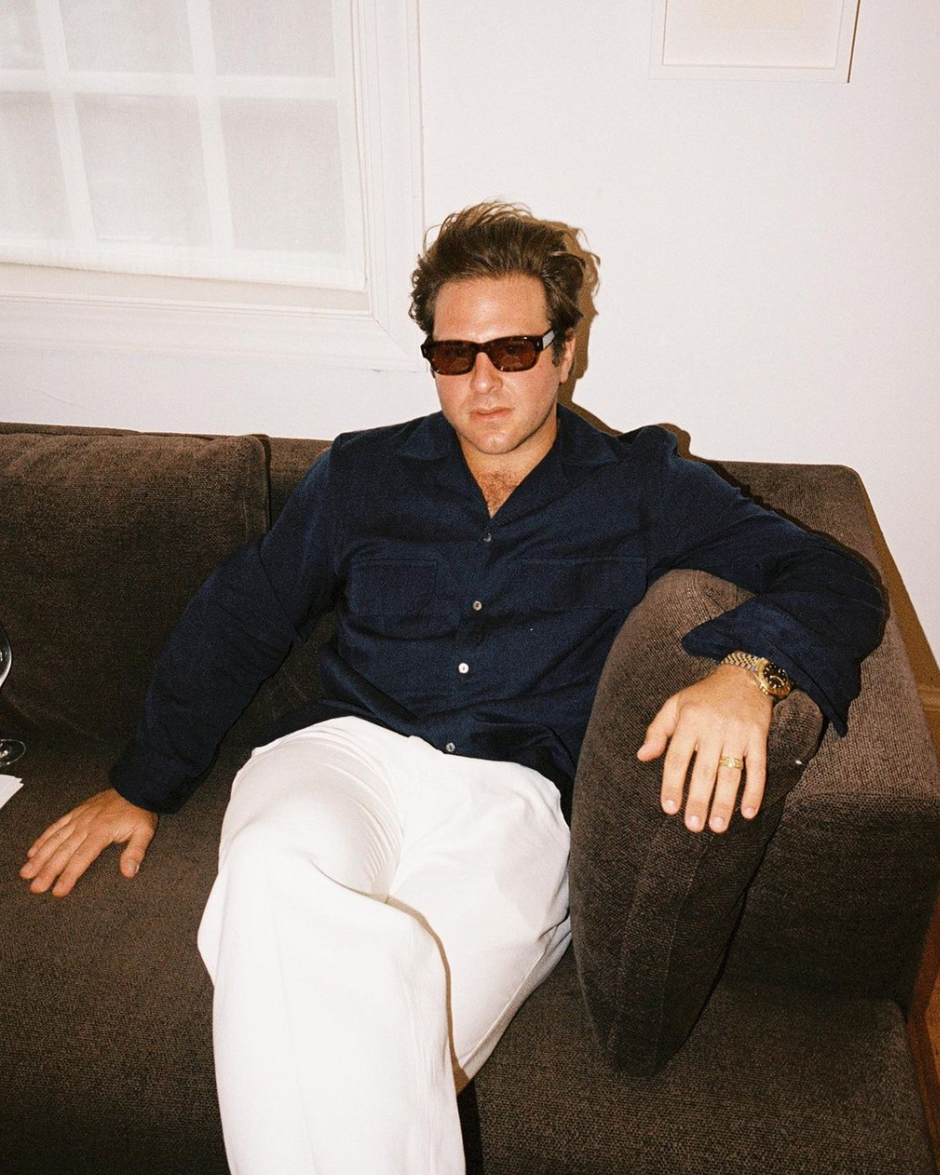 5 (+1) Questions with: Constantine Giavos
You seem to be deeply embedded in the vibrant NYC scene. What exactly are you doing professionally?
I really can thank DJing for remaining so embedded in the city despite moving to Richmond 3 years ago. Alex Delany and I are a DJ duo (shoutout Love Club nation) and we play in NYC monthly. It's great to have our residency at Jean's- we get to play the music we love and party/eat/drink with all of our friends. In terms of my day to day, I have my family's business here in Richmond- we own a collection of restaurants and gourmet markets. I handle all creative duties, from concept to identity/branding, interior design and more. Between design and music, I'm keeping busy. 
What are some of your favorite New York City spots for food, cocktails, clothing etc. How long did you live in NYC and where?
I lived in NYC for 10 years, I went to Parsons school of design and met my wife shortly after that. I lived in the West Village on Gay Street for a few years and then the Upper East Side before I moved away. There are so many fantastic spots but a few of my favorites for food and drink are: Minetta Tavern, ZZ's Clam Bar, Wolfgang's (54th street specifically), Taverna Kyclades, Donahue's, 2nd Ave Deli, and Lavagna. Every time I'm shopping in the LES, I always stop by Luke's and Leisure Centre. For vintage Ralph/Polo blazers, visiting Crowley Vintage in Dumbo is just such a treat, oh and Chickee's as well- Kathleen has a healthy selection of vintage Levi's 501's that are made in the USA.
Constantine's Favourite Items
Speaking of menswear, can you describe your personal style? And what does the process look like when buying new clothes?
My personal style is a culmination of the style of all of my favorite musicians in so many ways. Growing up listening to bands like The Strokes was the catalyst for dressing the way I do now. Obviously my wardrobe and taste has evolved since then but I think when you think of personal style, during the years of those first two records especially, all five of them had such a unique and distinctive look. Currently I feel like I'm always doing some cross between Serge Gainsbourg, Kevin Costner in any movie in the 90s and cosplaying as a casually dressed Texas oil tycoon- all wrapped up with a rock n roll edge, of course.
Your passion for vintage watches is quite noticeable. Could you share the story behind your fascination with these timepieces?
I got into watches seriously around 19 or 20. My dad and mom were always big watch people so I remember being on vacation as a kid and always checking out the duty-free watches with my parents in the Caribbean. Maybe that was what sparked the curiosity. I wish I knew then what I know now! As I got older I began to appreciate vintage Rolex and sought out pieces that really spoke to me, whether they were popular or not. I think so often people chase a particular look to fit in, or have an inability to see beyond what's trending at the moment. A perfect example is my Root Beer GMT- that one sat in the case at a pre-owned jewelry store in my hometown in Richmond for years. No one wanted that watch and look at the demand for it now! The fact that it was Clint Eastwood's favorite Rolex in addition to the amazing colors on the bezel is what sold it for me. Always buy what you love.
Do you have preferred brands that you gravitate towards, or do you tend to make your clothing choices purely based on designs/quality?
There are a few brands I'm obsessing over right now for everyday wear- Stoffa, Wythe, KARU Research and One Of These Days. Shout out to all of those guys- they're all making beautiful, quality clothing. For suiting, I love the original Tom Ford "Fit A" or "Windsor Fit" suits. They just fit me perfectly. They're becoming harder to find online but they're a nice fuller cut in the trouser and a great fitting jacket with the signature wide lapel. For cowboy boots it's always Lucchese. Also, I've been loving Prada over the past few years, it's the only one of the big luxury brands I truly get excited about as of late. As I get older I've been placing more of an emphasis on re-wearability and quality. 
What are 2-3 pieces out of your wardrobe you can't live without at the moment? 
My ostrich leg Lucchese boots, vintage Polo blazer in tan linen hopsack, and Jacques Marie Mage "The Jeff" sunglasses in Agar.