Buy & Sell Luxury/Sartorial Menswear
A wide selection of pre-owned and new sartorial garments including brands like Loro Piana, Brunello Cucinelli, Cesare Attolini, Zegna and many others at 80% off.
100+
NEW ARRIVALS
New pieces added daily.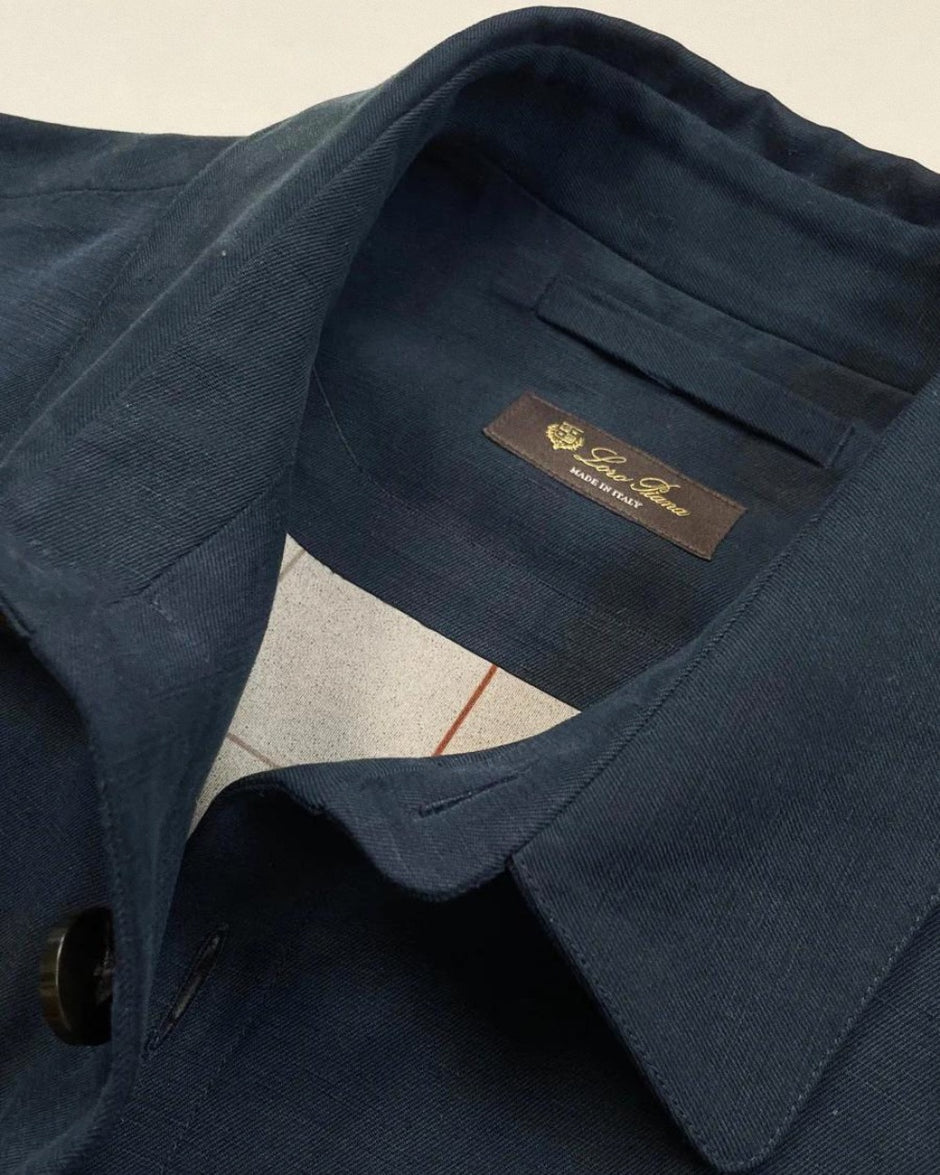 SELL YOUR GARMENTS
Sanpetuna is a leading platform for sartorial and luxury garments, specializing in pre-owned and new old stock items, where we collaborate with esteemed brands, retailers, and private consigners to curate a sophisticated assortment.
If you have sartorial or luxury garments to sell, we are the destination to choose.
Luxury Outlet Online
Designer Outlet Online Sale
Let's be honest, who doesn't want to shop high-end fashion brands like Zegna, Cesare Attolini or Kiton for the fraction of the price? Well, we do! And we are sure you do, too! Why spend your hard earned money if you can save up to -70% and still enjoy the best quality available?
Well look no further! Welcome to our Online Luxury Outlet! We offer the best luxury & sartorial attire available.
And many pieces are reduced with up to -70%! 
Luxury Brands Outlet
We specialize in luxury brand outlet shopping at our online store and provide a large selection of high-end clothing from some of the most renowned fashion companies in the world. Designer clothing, accessories, and shoes from some of the most desirable premium labels are included in our selection.
We are the ideal option for budget-conscious buyers looking to avoid sacrificing quality or design just because of the price!
You may indulge in high-end fashion without worrying about going broke thanks to our outlet prices. Isn't that fantastic?
We take pride in offering a broad selection of designer goods that satisfy all tastes and fashion inclinations - just like you are! Our store for luxury goods provides everything you need to look your best, whether you're looking for casual attire or formal clothes.
Our assortment includes a wide variety of goods from the top premium brands in the world, ranging from elegant evening gowns to casual denim jeans.
Luxury Shoes Sale
Looking for luxurious shoes at a discount? Who is not! In addition to a wide assortment of designer items, we also have a sizable selection of discounted high-end shoes available at our online store.
A variety of high-end shoes from some of the most coveted brands in the fashion industry, such as Gucci, Prada, John Lobb, Louis Vuitton and many more, are available in our Luxury Shoes Sale department!
To meet all of your demands, we have a broad selection of styles in our luxury shoes sale section. Our assortment includes something for everyone, whether you're seeking for cozy sneakers, comfortable loafer, chic dressing shoes, or smart boots.
Each shoe is expertly made from the finest materials and meticulously fashioned to provide the ideal balance of style and comfort.
But for the available for the fraction of the price! 
Mens Designer Outlet
We attempt to provide the greatest shopping experience at our luxury online outlet store for men since we recognize how important customer pleasure is. You can browse our selection of luxury brands on our user-friendly and simple to use website. We also offer safe payment methods and swift shipping to make sure you get your products as soon as possible.
In conclusion, our online store is the ideal place to shop if you want to save money on luxury clothing without compromising quality or style. A wide variety of designer goods from some of the most prestigious fashion houses in the world are available at our luxury brands outlet. Browse now to find the best discounts on designer clothing.
Kiton Online Outlet
You'll be delighted to learn that our online store has a dedicated Kiton outlet area if you're a fan of the brand.
You may get a variety of Kiton apparel, accessories, and shoes here for the fraction of the price. And this for such a prestigious brand like Kiton!
Our outlet area enables you to enjoy the stylish elegance of Kiton, a brand renowned for its superb tailoring, opulent fabrics, and unwavering quality, without breaking the budget.
Loro Piana Online Outlet
Inside our luxury brands outlet we have a vast selection of one the most prestigious brands out there: Loro Piana! Our Loro Piana outlet is the ideal place to browse if you're looking for Loro Piana clothing, accessories, or shoes.

Luxury textiles like cashmere, vicuna, and baby cashmere are associated with the brand Loro Piana, and our outlet area offers a variety of Loro Piana products at discounted costs. But Loro Piana is not only about luxury textiles, its about high end fashion for the rich and wealthy! Well guess what; now you can look your richest for the fraction of the price and no one will know!

Therefore go and discover our Loro Piana outlet collection. It has everything you may need! From winter jackets and scarves to toasty sweaters and beautiful scarves or knitted polos for summer and the infamous Loro Piana Open Walk!
Ermenegildo Zegna Online Outlet
In our broad selection of luxury brands, we of course also offer Ermenegildo Zegna! True fans to the brand will appreciate our online store's special Ermenegildo Zegna outlet department with a great selection of the brands finest pieces. Especially if you are into formal wear or sartorial wear, you will find a dream come true! The company's best piece are available here for the fraction of the price!

Meaning you may get a variety of Zegna apparel, accessories, and shoes here for a lower cost. Zegna is a company renowned for its great quality and design, and our outlet area enables you to enjoy the brand's opulent products at a substantial discount.